MEDRelief Staffing has provided the nation's premier healthcare facilities with the highest caliber healthcare professionals in the market. As a division of Advanced Health Education Center, the combination of education and staffing has proven to be a considerable advantage to our clients. Founded in 1988, we have over 30 years of excellence.

We have an extensive recruitment network which we support with nationwide advertising. Fully insured, we treat all staff as employees. You can be assured that we do extensive background checks and continually strive for performance improvement, as demonstrated by our early accreditation from The Joint Commission. In addition, you facility may earn FREE tuition credits toward educational programs or consulting as provided by AHEC.

MEDRelief Staffing places healthcare professionals in healthcare settings throughout the United States. We realize your first priority is to fill your open positions with full time staff, and we also know it isn't always as easy as it seems! What sets us apart from other staffing agencies? We offer flexible contracts to meet your specific needs! Our clinical Management, who have been in your position and understand budget constraints, patient flow, and coverage concerns Established in 1988, offer over twenty years of experience. Our recruiters and staffing coordinators offer an average of 15 years of industry experience -- they know how to source the quality candidate that will fit your specific need. We were one of the first agencies in Texas to obtain Joint Commission certification for healthcare staffing agencies in 2006. We are a designated HUB by the State of Texas. It is the goal of MEDRelief Staffing to resolve any concern. If your concern can not be resolved, you may contact the Joint Commission Office of Quality Monitoring to report any concerns at 800-994-6610 or
complaint@jointcommission.org.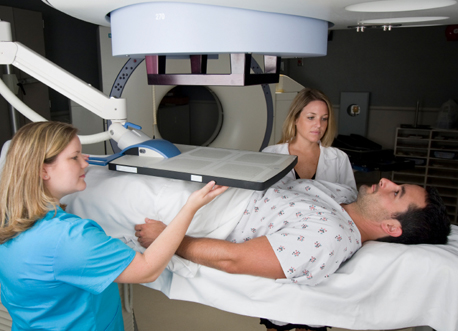 Client FAQs
What kind of healthcare personnel are available?
We offer a variety of candidates to fill your per diem, contract, travel and direct higher positions for imaging personnel, nursing, respiratory therapy, CNA, MA, billing/coding, front/back office and ancillary service needs. Our staff are comfortable in a variety of settings including hospitals, clinics, imaging centers, physician offices, correctional facilities and laboratories.

How do you ensure that MEDRelief personnel have the proper credentials, licensure and experience required to carry out the duties of their assignment?
MEDRelief Staffing has an extensive hiring and credentialing process that includes employment reference checks, criminal background checks and education/licensing verification. All candidates are required to take a written exam and must complete a comprehensive skills inventory. No candidate may be placed on an assignment prior to the completion of each of these steps.

How do you address our requirement to have your employees oriented to this facility?
MEDRelief Staffing will obtain any orientation material required from your facility. We will ensure that any testing or additional credentialing requirements, to include on site orientation, have been met prior to staff starting their assignment.

Where do you staff?
We staff throughout the greater Houston area, as well as across the entire United States.

What is the difference between utilizing a local or a travel candidate?
In general, a position is considered local if the healthcare professional commutes from home to your worksite each day and does not require housing. All others are considered to be travel. Travel rates may have a combination of housing, travel, mileage and per diem calculated into the bill rate quoted to your facility.

How do I become a MEDRelief partner?
All you have to do to get started is call one of our knowledgeable staffing coordinators at 713.270.4836.
Client Benefits

Staff available on a local and national basis


Friendly, knowledgeable staffing coordinators


On-call coordinators available 24/7/365


Staff has a minimum of one year current clinical experience


Annual background checks and drug screening


Continuing Education for your staff!


For every hour you utilize MRS, you earn $1.00 in tuition credits at AHEC


Partnership Program


Insurance - fully insured w/ prof and gen. liability, workers comp.


Fair/competitive pricing
Client Complaint Resolution
MEDRelief Staffing's welcomes the information from customers which will enable us to improve the quality of services provided. MEDRelief recognizes the value in complaints and will accept them openly. The complaint is seen as an opportunity to review and evaluate the services we deliver.

All complaints regarding any aspect of our services, including but not limited to; clinical performance/competence or behavior, patient safety, quality, work ethics, billing or administrative personnel will be addressed and we will work to resolve these issues as quickly as possible.

Complaints will be documented by the receiving MEDRelief Staffing operational member.


All complaints will be treated seriously.


The staff member receiving the initial contact will attempt to resolve the issue in the first instance.


There may be an occasion where an investigation is turned over to someone who may have greater access, authority and resources to conduct an appropriate investigation.


Person (s) affected by the complaint will be informed of all facts and given the opportunity to respond.


Attempts will be made to resolve the issue within three business days.


The Client will be kept informed with the progress periodically.


If the issue is not resolved to the client satisfaction, the process will proceed to the next in the chain of command.


The Client will be informed of the outcome and asked for their feedback on the complaints procedure.